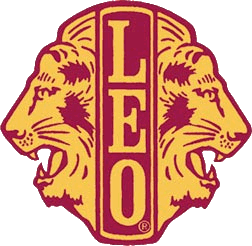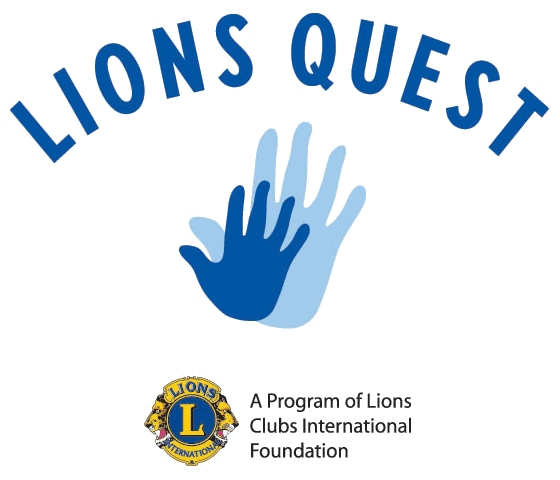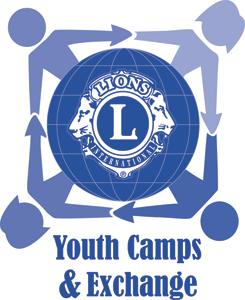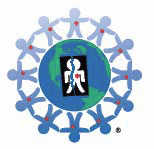 * ~ * ~ * ~ * ~ * ~ * ~ * ~ * ~ * ~ * ~ * ~ * ~ * ~ * ~ *

LEO Club Program
Leading for Life
Leo clubs provide young people with an opportunity for development and contribution - individually and collectively - as responsible members
of their local, national and international communities.
Leo Club Motto
LEADERSHIP: Leo members acquire skills as project organizers and motivators of their peers.
EXPERIENCE: They discover how teamwork and cooperation can bring about change in their community and the world.
OPPORTUNITY: Leos develop positive traits and receive recognition for their contributions.
For Young People Who Care
Leo clubs are open to young people with good character who have an interest in serving their communities. Youth interested in joining a Leo
club can use the Club Locator ( https://directory.lionsclubs.or/?language=EN ) tool to find a Leo club in their community and visit the Leos
section ( http://members.lionsclubs.org/EN/leos/index.php ) in our Member Center for more information.
Make a Difference - Sponsor a Leo Club
Connections to young people can bring new energy to a Lions club and increase Lions visibility in the community. Through Leo club
sponsorship, Lions have a unique opportunity to mentor potential community leaders and recruit future Lions club members. Learn
more about sponsoring a Leo Club (http://members.lionsclubs.org/EN/leos/leo-club-sponsors/index.php ) in the Leos section of our
Member Center.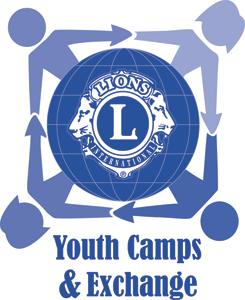 Youth Camp and Exchange Program

Life Lessons Across Cultures and Around the World
Each year, the Lions International Youth Camp and Exchange Program introduces young people to life in other cultures by helping them
travel abroad. Each Youth Camp and Exchange includes an extended stay hosted by one of our many international clubs.
As a participant in the Youth Camp and Exchange Program, you will:
Live with a family in another country
Meet people your age from around the world.
Learn about the bonds we all share - and the difference we respect in each other no matter where we live.

International Youth Exchange and Youth Programs
An Exchange program can be arranged in hundreds of countries and geographic locations where there are Lions clubs. Most exchanges
last between four and six weeks during which the participants (ages 15-21) stay with one or more host families in another country.

Camps are one or tow weeks long and bring together young people (ages 16-22) from around the world. Camps usually include a family
stay that lasts between one and four weeks. More than 100 Lions camps are held each year in about 39 countries. Activities include visits
to place of cultural or natural interest, sporting events and country presentation by the camp participants.
Where to Start
View our Youth Camp and Exchange Directory to see camp listings and contact information:
New and Improved Directory
The new Youth Camp and Exchange Program Directory is organized in alphabetical order by country (USA is broken down by state)
and includes all reported camp and chairperson details (from submitted Annual District/Multiple District Youth Camp and Exchange Reports).
The directory is updated bi-monthly and lists youth camps, and names and contact details of youth camp and exchange (YCE) chairpersons.
Youth Camp and Exchange Chairpersons are able to use the new directory in order to establish direct contact with chairpersons in other districts
and multiple districts. To update or include your camp or chairperson details in the directory, please submit the Annual District/Multiple District
Youth Camp and Exchange Report form sent to all district governors and council chairpersons in July/August) to the Youth Programs Department.
For more information contact ye@lionsclubs.org
Youth Camp and Exchange Program Participant Application
The revised participant application (formerly "youth exchange visitor application") is available in two formats, Excel and as a PDF. The PDF
can be used as in the past. The Excel version allows the form to be filled out electronically and e-mailed to youth camps and exchange chairpersons,
host Lions clubs. A European version of the application is also now available on-line, as some countries require a European version of the
application. You can find all three applications on the Youth Programs Web page by clicking: Youth Programs, Youth Camps and Exchange, Youth,
participant application form.
Apply
The Lions Youth Camp and Exchange Program brings the ideal of global citizenship to life. Unlike some youth exchange programs, the
Lions program does not involve academic studies or employment. Instead, the Lions Youth Camp and Exchange Program provides young people
with a unique opportunity to participate in everyday life in another culture. All participants in a Lions Youth Camp or Exchange must:
Be between the ages of 15 and 22
Have a basic knowledge of the language of the host country
Be ready to represent your community, country and the sponsoring Lions club
Welcome the opportunity to explore and accept the customs of another culture
Provide proof of insurance (health, medical, travel) and a liability release agreement
Be sponsored by a Lions club
Go to the following web site for applications:

http://www.lionsclubs.org/EN/how-we-serve/youth/youth-camp-and-exchange/index.php
Lions Services for Children Program
An excellent tool that Lions can use to determine how they might best serve children in need is the Community Needs Assessment Form (IAD-304).
It will also help to identify collaboration opportunities with individuals and organizations concerned with meeting the health and educational needs
of children. Visit the "Youth Programs" pages of the website at
www.lionsclubs.org
to download this assessment form.
Peace Poster Contest
Annual Art Contest for Kids
Each year, Lions clubs around the world proudly sponsor the Lions International Peace Poster Contest in local schools and youth groups. This art
contest for kids encourages young people worldwide to express their visions of peace. For more than 25 years, millions of children from nearly
100 countries have participated in the contest.

To get involved in - Students, ages 11, 12 or 13 on November 15, are eligible
handling. Please note the deadline to purchase kits is October 1 each year. For details and to view the winning posters, contact the Public Relations
Department at International Headquarters or visit the Lions Web site:
http://www.lionsclubs.org/EN/our-work/youth-programs/peace-poster-contest/index.php
Promoting the Arts
Each year's contest consists of an original theme incorporating peace. Participants use a variety of mediums, including charcoal, crayon, pencil and paint,
to express the theme. The works created are unique and express the young artists' life experiences and culture.
Spreading Peace and International Understanding
Twenty-four international finalists are selected each year, representing the work of more than 350,000 young participants worldwide. Posters are shared
globally via the Internet, the media and exhibits around the world.
Judging
Each poster is judged on originality, artistic merit and expression of the theme.

Posters advance through several judging levels: local, district, multiple district and international. At the international level, judges from the art, peace, youth,
education and media communities select one grand prize winner and 23 merit award winners.
Awards
International winners will be notified on or before February 1.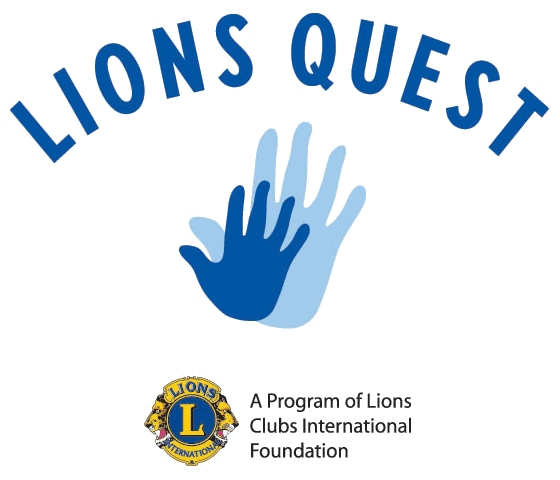 Social and Emotional Learning
The Collaborative for Academic Social and Emotional Learning (CASEL) defines social and emotional learning (SEL) as "
processes through which
children and adults develop fundamental emotional and social competencies to recognize and manage emotions, develop caring and concern for others, establish positive relationships, make responsible decisions, and handle challenging situations constructively." Years of research now shows us that children need a safe, caring environment where the needs of the whole child are addressed, in order for academic achievement to be realized.
The Research Brief for Schools, from the , describes SEL and highlights a new meta-analysis revealing that SEL can improve academic performance
by at least 11%.
As the Brief explains, SEL is most effective when it becomes an organizing framework for all school activities. When integrated into the entire
school experience, improvements in attitudes, behaviors and performance can be obtained. SEL can be incorporated into existing youth program efforts and infused into lessons from a variety of subject areas.
An article by Lions Clubs International's Jay Copp (The Lion, September 2007) illustrated the efforts to teach schoolchildren to act responsibly and to respect themselves and others, as demonstrated by near. After implmenting Lions Quest in the fall of 2006 discipline problems plummeted and student attitudes soared. Students became less judgmental, reached out to others and learned how to get along with their own families.
In 2003, the Illinois Children's Mental Health Act required the state Board of Education to create SEL standards for school districts to address. The New York State Assembly has voted for the development of student learning standards in SEL as well. The New York State Department of Education will be recommending guidelines for social and emotional development for voluntary implementation by October 2008. Find out more about the NY legislation at

http://casel.org/standards/policy.php

.
---
Children in Focus
Chairperson Information
Please visit the associations Web site (www.lionsclubs.org) to become familiar with information for Lions Services for Children chairpersons. Please access the following link: www.lionsclubs.org/EN/content/youth_outreach_lscchair.shtml
Program Resources
Lions Services for Children brochure (IAD-303) gives an overview of the program and encourages Lions participation through assessment of serious needs and development of projects with specific goals in the areas of health and education. You can download the brochure at the following link: http://www.lionsclubs.org/EN/content/pdfs/iad303.pdf
Lions Services for Children Community Needs Assessment (IAD-304) can help a club or district to determine the services that would most benefit local children living in adverse circumstances. This easy-to-use form will also help to identify various opportunities for collaboration with individuals and organizations to meet the health and educational needs of children. You may download the form at the following link: http://www.lionsclubs.org/EN/content/pdfs/iad304.pdf
Lions/UNICEF School-in-a-Box Program can help children in areas where schooling has been disrupted by wars, disasters and other emergencies. Using a locally developed teaching guide, curriculum and school supplies, teachers can establish temporary classrooms almost anywhere, thus ensuring childrens access to educational services in times of crisis. Each box costs approximately US$190, and donations can be sent to: Lions Clubs International Foundation, 300 W. 22nd Street, Oak Brook, IL 60523-8842 USA.
School-in-a-Box Banner Patch: For a donation totaling US$500 or more in each fiscal year, a Lions or Leo club, district or multiple district will be recognized with a School-in-a-Box banner patch. For each subsequent annual donation of US$500 or more, the club, district or multiple district will receive a dated chevron banner patch. For more information, download the fact sheet and banner patch application:
http://www.lionsclubs.org/EN/content/pdfs/iad306.pdf
http://www.lionsclubs.org/EN/content/pdfs/iad306-a.p
Vision and Hearing Screenings
Lions are encouraged to partner with schools, clinics, eye care organizations and community groups to sponsor free vision and hearing screenings. The screenings do not replace a doctors exam, but they are a valuable means to help identify children who may be experiencing vision or hearing impairment, or who are at risk for eye disease. Lions are also encouraged to provide screenings at community district and multiple district events. For more information, see the following links:
Vision screenings: http://www.lionsclubs.org/EN/content/vision_services_screenings.shtml
Hearing screenings: http://www.lionsclubs.org/EN/content/programs_hear_screen.shtml
The Hadley School for The Blind
The Hadley School for the Blind, one of Lions Clubs Internationals partners, is the largest worldwide distance educator of blind and visually impaired people, their families and blindness service professionals. Hadley offers classes free of charge to its blind and visually impaired students and their families and affordable tuition classes to blindness professionals. There are more than 100 courses offered in Braille, large print, cassette and online. Hadley serves more than 10,000 students annually in 100 countries. For more information, visit www.hadley.edu
Camp Information Needed!
Lions Clubs International is updating its listing of camps that are affiliated with Lions in their service to children and/or adults who are blind or visually impaired, deaf or hard of hearing, who have diabetes or general disabilities. If you have not already done so, please forward to the Health & Childrens Services Department a list of the Lions-supported camp(s) in your district, so that we may post this information on the LCI Web site.
Lions Assistance Program Builds Teamwork
Lions Emergency/Non-Emergency Assistance (previously known as Lions Serving Humanity) is a web-based location for the exchange of volunteer services and materials for emergency and nonemergency Lions projects. This is an effective way for Lions to communicate, enabling them to: volunteer or request assistance for medical, dental or eye care missions; offer a donation of needed supplies; collaborate on projects for children in need; volunteer to help re-build a home or school destroyed by a natural disaster; and more. With teamwork, Lions can accomplish even more. If you would like to volunteer your help, donate resources, or request assistance for a Lions emergency or non-emergency project, please access the following link: http://www.lionsclubs.org/EN/content/lions_assistance.shtml
Chairperson Award
Certificate of Achievement: At the conclusion of the fiscal year, the district governor may present an award certificate to the Lions Services for Children chairperson for outstanding leadership in promoting and supporting projects for children in adverse circumstances. For more information, see the Lions Services for Children Chairperson Web page at www.lionsclubs.org
Online Resources
Lions Learning Center: offers free online courses to enhance skills for a successful leadership role. Youll find many topics, including setting goals, developing effective teams, providing community service and public relations, just to name a few. For more information: http://www.lionsclubs.org/EN/content/resources_learning_center.shtml
Lions Newswire: stay up to date with the latest Lions information, announcements and program information.
Public Relations Tools: contain fill-in-the-blank press releases, public service announcements (PSAs) print ads and other tools to promote your projects and activities.
Stay in Touch!
The objective of the Children in Focus newsletter is to provide you, our district chairpersons, with information and program updates to assist you in your leadership roles. If you have an idea or suggestion for future issues, please let us know. We would also appreciate receiving news and photos about any successful childrens projects in your club or district that we may share with other Lions involved in serving the needs of underprivileged children. Your news and comments will be welcomed at: children@lionsclubs.org. Also, remember to send us your current contact information, so that you may continue to receive this newsletter and other important announcements throughout the year.
Children in Focus newsletter is published by: Health & Childrens Services Department The International Association of Lions Clubs 300 W. 22nd St., Oak Brook, Illinois 60523-8842
For more information: Phone: 630-571-5466 Marilee Kadar, Manager, ext. 6867 Debbie OMalley, Coordinator, ext. 6768 Fax: 630-571-1692 E-Mail: children@lionsclubs.org